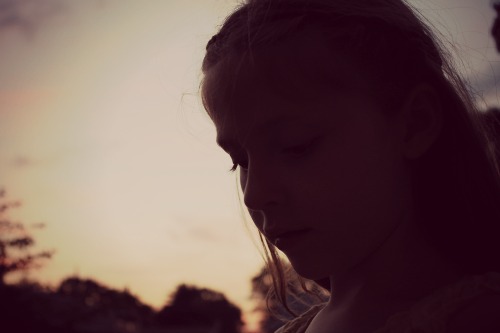 "Mommy, pleeeease let me stay in bed with you?"
It was past 10pm and she needed to get into her own bed, it was already so late. But those eyes and that smile and these moments, I want to live in them because I know they'll go before I know it.
Besides, she was wide awake.
"Okay, come on, get in."
We snuggle and giggle; she's a ham and she makes me laugh out loud. We talk and pray, and I hold her soft, little hand. She tells me the best parts of her day, and the worst parts. I listen. She asks me questions about life and God. She's a thinker, and I love it. I love discussing faith with her, and I love how she challenges me (I'm pretty sure children ask harder questions than atheists). I'm so glad I let her stay with me.
Read my thoughts on whether or not parents and children can be best friends over at (in)courage today
…
Want to connect on Facebook?
Would you like to get my articles sent to your email or RSS?
Let's not lose touch!

Get weekly inspiration on mothering and life, plus the first 42 pages of my new book, Having a Martha Home the Mary Way: 31 Days to a Clean House and a Satisfied Soul.