"For by a single offering He has perfected for all time those who are being sanctified."
Hebrews 10:14 (ESV)
"The value of identity of course is that so often with it comes purpose."
Richard R. Grant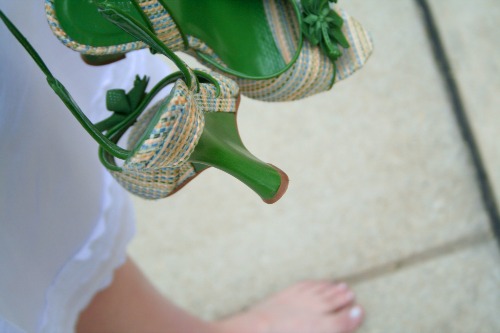 Before we even get started on this whole business of getting dressed, we need to step back and have a little chat about the importance of understanding who we are and who we are not. We need to understand our identity – that part of us that compels us to do and be in the every day. It's the thing that tells us who we really are and what makes us special or not-so-special. Knowing who you are, your identity, is crucial to living an authentic life that lends itself to the freedom to enjoy who you are.
I'm over at the Bloom Book club today talking about Frumps to Pumps! Join me?
Let's not lose touch!

Get weekly inspiration on mothering and life, plus the first 42 pages of my new book, Having a Martha Home the Mary Way: 31 Days to a Clean House and a Satisfied Soul.