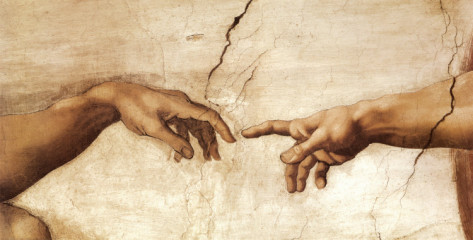 "…significant figures in the life of faith were fashioned from the same clay as the rest of us…fan clubs encourage second hand living…scripture, however, doesn't play that game. Something very different takes place in the life of faith: each person discovers all the elements of a unique and original adventure…each life is a fresh canvas…" Eugene Peterson, Run with the Horses
I used to morph into other people.
I hid myself behind a series of manufactured lives.
Being someone else, living out all the good and beautiful things I saw in them seemed better than the vision I had of myself. I was immature, never good enough, awkward, and sad. There was this cloud over me that showered me with lies. This "morphing" began when I met her.
I wanted to be vibrant and wise and mature, all of the things I figured I wasn't; all of the things she was.
She was smart and alive and I had never met anyone like her. I hated her, but wanted to be her. For years I fought comparing myself to her.
Years.
Read the rest of my story here. 
Let's not lose touch!

Get weekly inspiration on mothering and life, plus the first 42 pages of my new book, Having a Martha Home the Mary Way: 31 Days to a Clean House and a Satisfied Soul.