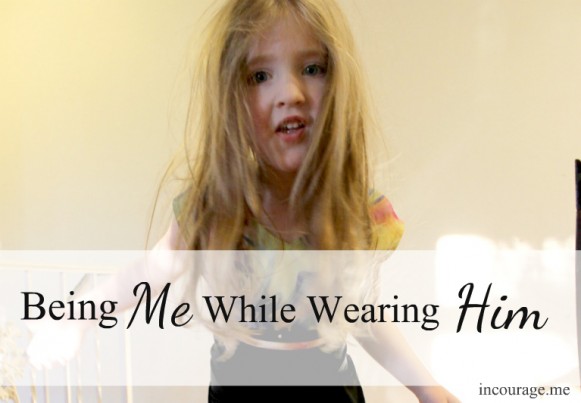 "I don't want to be a servant. I want to be a Caroline." So says my four-year old hippie child, Caroline.
And wow, that just struck me deep. The contrast. She thought that if she was one thing she couldn't be the other, and that precious one, she doesn't want to sacrifice herself in order to be something else.
And isn't that just interesting? It's interesting to me because it brings to focus how I often live, quite divided. I've bought into this idea that I have to give up all of who I am in order to follow Jesus.
Caroline makes me think about how maybe we, maybe I, separate myself, divide myself when it comes to the call: the call to follow Jesus, to lay down my life, to wash feet, to be servant, to be kind, to be…
a Christian.
Because sometimes I think that if I follow God and I try to be more like Jesus, that it means I have to lose myself, my quirky personality, my silliness, my drive, and all the nuances that make up who I am, who I was created to be.
Read the rest over at (in)courage today!
Love, SM
Let's not lose touch!

Get weekly inspiration on mothering and life, plus the first 42 pages of my new book, Having a Martha Home the Mary Way: 31 Days to a Clean House and a Satisfied Soul.