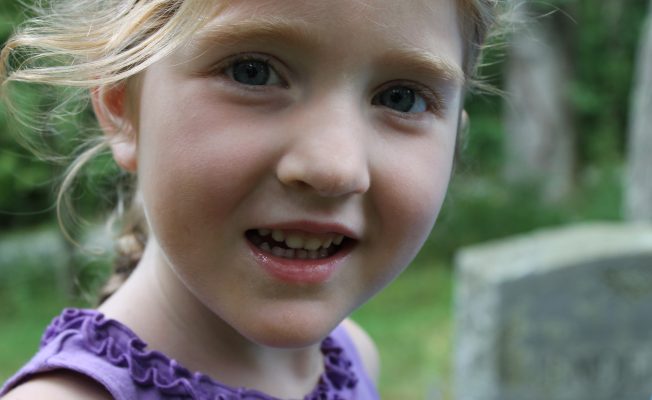 The movie was almost over when my sweet little girl fell asleep in my arms.
I looked at my other children and gave them the "shhh…" lips as I attempted to gently lift myself and carry my girl to her bed. As I tugged gently on the blankets and pillows surrounding me, her eyes opened. I picked her up and carried her up the steps heading toward her room.
"No mama, I'm not tired, I don't want to go to bed."
"Yes honey, it's bedtime, I'm going to carry you to bed and lie down with you."
And then,
"NOOOOOOOOOOOO!!!!!!!!!!!!!!!"
The wriggling began.
The screaming, the crying, the desperation in her body for me to let her go…she started acted crazy.
Read how I calmed her down by heading over to (in)courage.
Let's not lose touch!

Get weekly inspiration on mothering and life, plus the first 42 pages of my new book, Having a Martha Home the Mary Way: 31 Days to a Clean House and a Satisfied Soul.