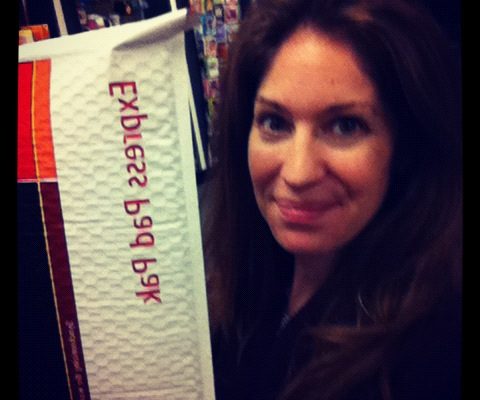 Me two years ago sending in my first signed book contract
I was going through some old posts of mine, and as I read them I thought, "These are pretty good."
Now before you think I'm being arrogant or some such thing, let me tell you that I struggle deeply with feeling like a fraud as a writer.
I fight and squirm when I have to write, and I've all but convinced myself that I have no business writing. So when I tell you that I said to myself that I actually like some of the things I've written, it's kind of a big deal to me. It tells me, maybe I can write, maybe it doesn't matter what I think so much as that I get out of my own way, keep my eyes on purposes of the kingdom, and just keep on writing. Ain't nobody got time to be neurotic. It's a self-disease, this constant critiquing of self.
Read the rest of this post at (in)courage.
Let's not lose touch!

Get weekly inspiration on mothering and life, plus the first 42 pages of my new book, Having a Martha Home the Mary Way: 31 Days to a Clean House and a Satisfied Soul.